Chartered on March 11, 1971, by the Laborers International Union of North America (LIUNA), LIUNA Local 563 is based in Minneapolis and led by Business Manager Joe Fowler.
About LIUNA Laborers Local 563
LIUNA Local 563 members work in the construction industry across Minnesota and North Dakota, building roads and bridges, schools, hospitals and energy systems, from the Viking Stadium in Minneapolis to the Enbridge Pipeline in North Dakota.
Local 563 has local offices in Minneapolis, St. Cloud, Mankato, and Bismarck, North Dakota where members can access job referrals and contractors can request trained and skilled workers. You can also access your own membership information at www.563members.org.
The local is responsible for:
Negotiating and enforcing rights under collective bargaining agreements
Assisting members in finding employment through its referral service or hiring hall
Providing apprenticeship and training programs
Enforcing legal rights, such as those extended to workers under the National Labor Relations Act
Promoting job safety as guaranteed under OSHA
Protecting against discrimination in employment by enforcing both contract rights and legal rights such as those found in Title VII of the Civil Rights Act
Local 563 also supports various organizations and causes including Beyond the Yellow Ribbon, Serving Our Troops, Helmets to Hard Hats, Hockey Day MN, and more.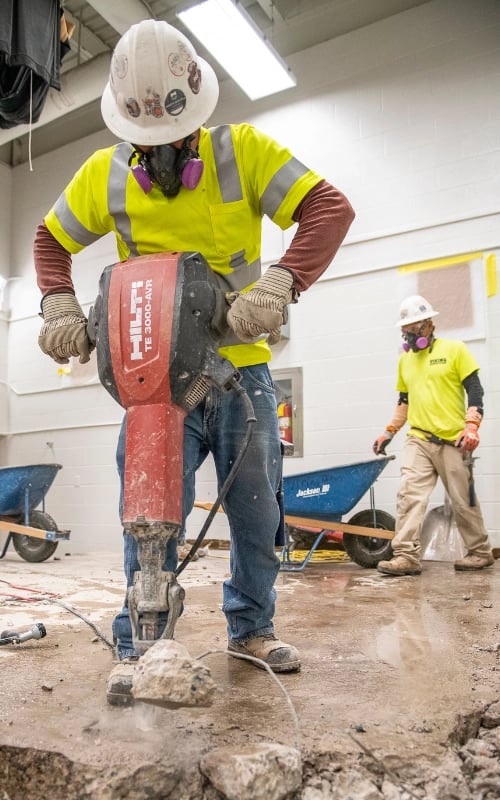 Select a row to view Local 563 offices and contact information.
The general membership elects Local 563 officers to serve three-year terms. Local 563 Business Manager Joe Fowler is a 23-year member who is currently serving his second term. Dan Brady is a 27-year member who is serving his first term.
Local 563 Business Agents monitor construction projects, sign up new members, address problems on the job, and assist signatory contractors working in their respective areas.
Joe Fowler - Business Manager
Dan Brady - Financial Secretary ~ Treasurer
Laurie Johnson - President
Dean Mills - Vice President
Todd Mutch - Recording Secretary
Mark Asher - Executive Board
Octavio Chung - Executive Board
Carly Wordelman - Auditor
Kory Kreager - Auditor
Gwendolyn Cook - Auditor
Kris Klein - Sargeant-At-Arms
Business Agents/ Representatives
Sterling Sanders- Job Dispatcher
Keith Petersen - Assistant Business Manager
Kim Schrupp - Contractor Relations & Workforce Coordinator
Steve Johnson - Local 563 Organizer ~ Recruitment/Retention/Mentorship
Seth Taylor - South Metro
Eric Engstrom - SW Metro
Troy Cox - Downtown Mpls ~ U of M ~ Mpls School District
Carrie Roth - North Metro
Marcelo Alarcon - NW Metro
Travis Strozyk - East Metro ~ Downtown St. Paul
Ozzy Judge - NE Metro
Craig Edstrom - SE Metro
Chris Peltier - St. Paul School District ~ Distribution
Stacey Karels - Mankato
Todd Sorter - Southwestern MN
Steve Zupon - St. Cloud ~ Western MN
Randy Oelschlager - Brainerd
Cory Bryson - North Dakota
Nick Slavicek - Director of ND ~ Fargo/Moorhead BA