Chartered on April 3, 1947, by the Laborers International Union of North America (LIUNA), LIUNA Local 1097 is based in Virginia and led by Business Manager Shawn Braford.
The local is responsible for:
Enforcing rights under collective bargaining agreements
Assisting members in finding employment through its referral service or hiring hall
Providing apprenticeship and training programs
Enforcing legal rights, such as those extended to workers under the National Labor Relations Act
Promoting job safety as guaranteed under OSHA
Protecting against discrimination in employment by enforcing both contract rights and legal rights such as those found in Title VII of the Civil Rights Act
Local 1097 is governed by an Executive Board and serves nearly 1,000 members and active retirees and their families across the Iron Range and Northern Minnesota.
Local 1097 members perform the following work: Highway heavy, building construction, demolition, restoration, construction supervision, pipeline construction & maintenance, environmental remediation, and landscape/erosion control.
Local 1097 members are proud of their work on Clay Boswell retrofit projects, Gene Dillon School, the Highway 53 bridge connecting Eveleth and Virginia, Kennedy Bridge connecting Grand Forks and East Grand Forks, and local schools.
Local 1097 supports a variety of organizations and causes.
---
Monthly meetings in odd months are held at the IBEW Local 160 Office, 300 SE 17th Street, Grand Rapids, 55744, and in even months at the LIUNA Local 1097 Office, 712 4th Street N, Virginia, 55792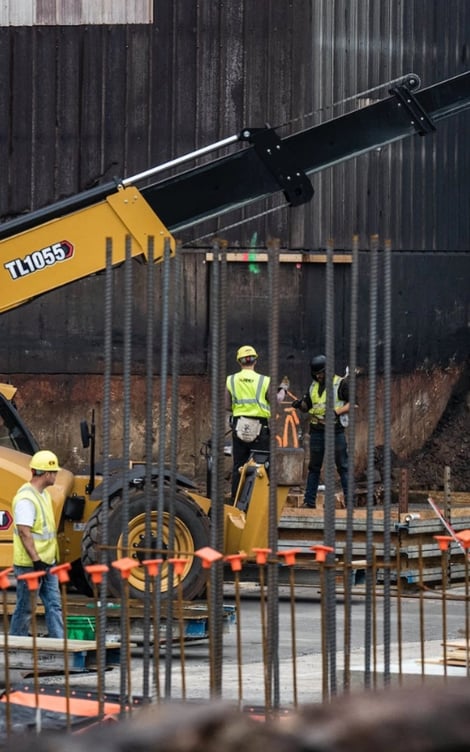 U.S. Steel building new direct-reduced iron facility within Keewatin operations. Photo: Star Tribune