Chartered on June 5, 1937, by the Laborers International Union of North America (LIUNA), LIUNA Local 1091 is based in Duluth and led by Business Manager Dan Olson.
The local is responsible for:
Enforcing rights under collective bargaining agreements
Assisting members in finding employment through its referral service or hiring hall
Providing apprenticeship and training programs
Enforcing legal rights, such as those extended to workers under the National Labor Relations Act
Promoting job safety as guaranteed under OSHA
Protecting against discrimination in employment by enforcing both contract rights and legal rights such as those found in Title VII of the Civil Rights Act
Local 1091 is governed by an Executive Board and serves nearly 1,000 members and active retirees and their families across Northern Minnesota and three counties in Western Wisconsin.
Local 1091 represents members in Minnesota in Aitkin, Carlton, Cook, Kanabec, Lake, Mille Lacs, Pine, and Southern St. Louis counties and in Wisconsin in Ashland, Bayfield and Douglas counties doing work in the following:
Commercial Building
Highway & Heavy
Plaster Tenders
Environmental
Hazardous Waste Removal
Landscaping
Commercial Cleaning
Gas Distribution
Mainline Pipelines
---
Monthly membership meetings are held every third Thursday from 7:00 to 9:00 PM at the Duluth Labor Temple: 2002 London Rd, Duluth, MN 55812.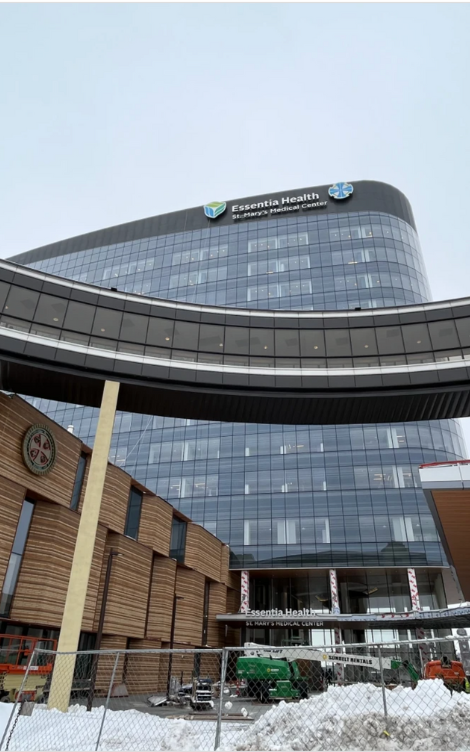 Essentia Health nearing completion on March 2023. Photo: Duluth News Tribune